The jackpot for Tuesday's Mega Millions drawing soars to 230,000,000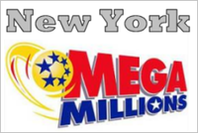 Updated: Saturday, September 23, 2023 01:32 AM
The jackpot in the Mega Millions multistate lottery game keeps climbing and is going to be up to an estimated 230,000,000 for the next drawing on Tuesday. The cash value will be an estimated $107.8 million. The amount was rolled over because no one hit all 5 lotto numbers plus the Mega Ball number to win the 205,000,000 jackpot Friday night. The numbers from Friday night, September 22nd, 2023 were 10-13-14-57-66 with Mega Ball number 03 and Megaplier 2.
Though there was no jackpot winner Friday evening, some people still walked away with huge prizes. There was a single second prize winning ticket from Friday night's Mega Millions drawing, matching all five white ball numbers but not the Mega Ball number. The one lucky ticket(s) sold in OR, each won $1,000,000 cash by matching all 5 white ball numbers.
Other prizes won Friday evening included 9 tickets that matched 4 white numbers plus the Mega Ball and won $10,000. In addition, 252 tickets matched four of the five lotto numbers. Those tickets are each worth $500. 804 tickets matched 3 of the 5 lotto numbers, as well as the Mega Ball number. These tickets are also each worth $200.
There were 131,388 Mega Millions winning tickets sold in the state of New York. There were 65694 grand prize winning tickets sold in the state of New York.
With nine prize levels, there were 1,277,106 winning tickets sold across the nation in the Friday, September 22nd, 2023 drawing.
Mega Millions game can be played in 43 states and D.C. It holds the record largest jackpot of $656 million in U.S. lottery history. Around 50% of the Mega Millions sales goes back to the players through prize winnings. About 15% goes to retailer commissions and lottery operating costs. Around 35% total sales is used to support government services, education and charities in the member lottery states. Mega Millions drawings are held 2 times a week every Tuesday and Friday night at 10:59 p.m. Eastern Time. Mega Millions uses a 5/70 (white balls) + 1/25 (Mega Balls) matrix from which winning numbers are chosen. The minimum Mega Millions advertised grand prize is $40,000,000. Its annuity option is paid in 30 equal yearly payments. Winners can select one time lump sum cash payout instead.
Fri Sep 22, 2023 MEGA Millions Payout of U.S.
Numbers Matched
Prizes
# Winners
5 of 5 + Megaball
$205,000,000
0
5 of 5
$1,000,000
1
4 of 5 + Megaball
$10,000
9
4 of 5
$500
252
3 of 5 + Megaball
$200
804
3 of 5
$10
18,662
2 of 5 + Megaball
$10
17,555
1 of 5 + Megaball
$4
137,498
Megaball Only
$2
323,732
Fri Sep 22, 2023 MEGA Millions Payout of New York(w/o Megaplier)
Numbers Matched
Prizes
# Winners
5 of 5 + Megaball
$0
0
5 of 5
$1,000,000
0
4 of 5 + Megaball
$10,000
1
4 of 5
$500
31
3 of 5 + Megaball
$200
89
3 of 5
$10
2,094
2 of 5 + Megaball
$10
2,005
1 of 5 + Megaball
$4
15,726
Megaball Only
$2
37,102
Fri Sep 22, 2023 MEGA Millions Payout of New York(with Megaplier)
Numbers Matched
Prizes
# Winners
5 of 5
$2,000,000
0
4 of 5 + Megaball
$20,000
0
4 of 5
$1,000
6
3 of 5 + Megaball
$400
7
3 of 5
$20
294
2 of 5 + Megaball
$20
308
1 of 5 + Megaball
$8
2,453
Megaball Only
$4
5,578
More MEGA Millions Payouts
Table 'statelottery.lottery_news' doesn't exist