New York(NY) Lotto Prize Analysis for Sat Jun 10, 2023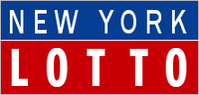 Updated: Wednesday, June 7th, 2023 10:24 PM
The estimated jackpot for Lotto on Sat Jun 10, 2023 is 2,700,000. The Lotto prize analysis tells you how much you would get after state, local and federal tax withholdings.
As legally required by the state of New York, taxes are withheld on lottery winnings of 600USD or more. For prizes greater than 5,000USD, US citizens and resident aliens having a social security number have their prizes reduced with 25%, which represents the federal taxes. The New York state tax rate for lottery winning sits at 8.82%, with New York City withholding 3.876% and Yonkers withholding 1.323%. For more information on taxes for lottery winnings in the state of New York, click here.
For the Annuity in the amount of 2,700,000, the winner will get paid in 26 annual payments in the amount of $103,846.15 per year. The federal tax liability is $25,961.54 per year. The state tax liability would be $9,159.23 per year. The net lump-sum payment after tax withholding is going to be $68,725.38 per year.
If you choose Cash Option, official New York lottery will release the exact amount of cash value after the jackpot won. Please enter a value below between $5,000 to $1000,000,000 to see the detailed prize analysis.
York City and Yonkers residents must also pay extra local taxes on their lottery winnings.
For detailed information on Lotto Lottery Winning Taxes and Prizes Analysis, see the data listed below.
New York(NY) Lotto Prize Analysis for Sat Jun 10, 2023
Sat Jun 10, 2023
Jackpot: 2,700,000
Cash:

Amount To Be Announced Until Won
Annuity - 2,700,000 in 26 Annual Payments
Gross Annual Payment
25% Federal
Annual Withholding
8.82% State
Annual Withholding
Net Annual Payment
$103,846.15
-$25,961.54
-$9,159.23
$68,725.38
Total Gross Payment
25% Federal
Total Withholding
8.82% State
Total Withholding
Total Net Payment
$2,700,000.00
-$675,000.00
-$238,140.00
$1,786,860.00

New York City Resident


3.876% Local Tax Annual Withholding


-$4,025.08


Net Annual Payment
$64,700.31


---

3.876% Local Tax Total Withholding


-$104,652.00


Total Net Payment


$1,682,208.00




Yonkers Resident


1.323% Local Tax Annual Withholding


-$1,373.88


Net Annual Payment
$67,351.50


---

1.323% Local Tax Total Withholding


-$35,721.00


Total Net Payment


$1,751,139.00



Past Prize Analysis for Lotto
More Prize Analysis for New York(NY) Lotto
New York Lotto
SUN MON TUE

WED

THU FRI

SAT


Next Draw: Sat Jun 10, 2023
$2,700,000
Change: +$100,000
Home | About Us | Privacy Policy | Site Map | Terms of Use | Contact Us
NYLOTTERYX.COM is not associated with the official New York State Lottery. The information contained in this website is provided for informational purposes only. Every effort has been made to ensure that the winning numbers and other information posted on this website are accurate. No valid claim may be based on the winning numbers or other information contained on this website. NYLOTTERYX.COM makes no warranties, guarantees or representations, of any kind, express or implied, as to the content, accuracy, completeness, reliability or timeliness of the information contained in this website or in the sites of any links provided herein. The information should always be verified by contacting the Official Lottery before it is used in any way. In the event of a discrepancy between the numbers posted on this website and the official winning numbers, the official winning numbers shall control.